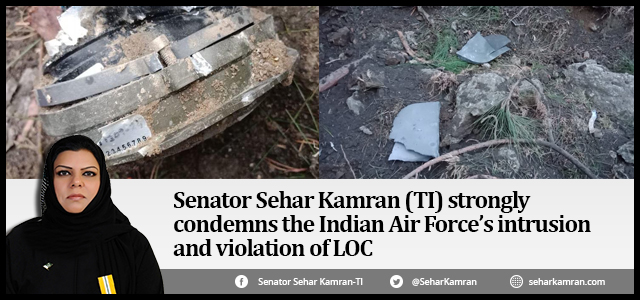 February 26, 2019: Senator Sehar Kamran (TI) strongly condemns the Indian Air Force's intrusion and violation of the Line of Control (LOC). She said that "such measures will only cast negative impacts on the strategic stability of South Asian region and increase the likelihood of military escalation."
"Pakistan will continue to provide political, diplomatic and moral support to Kashmiri People in realizing the right of self-determination in accordance with the UNSC Resolutions," She said.
She warned India that "Pakistan's overtures of dialogue and peace should be not considered as act of weakness." "Pakistan is a responsible nuclear state and has the capability to effectively respond to any threat- be it conventional or nuclear," Senator Kamran added.